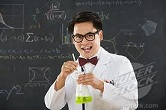 March 30, 2011
I recently had a lengthy layover at the Atlanta-Hartsfield Airport so I walked around a bit. I saw a display case that had some books and author quotes in it so I went to investigate.
In the context of our current understanding of what reading is, one of the quotes struck me as odd. It said, "What is reading but silent conversation." The quote was by Walter Savage Landor who was an English prose and poetry writer who lived from 1775 to 1864.
There are two things to note here....
Read More »